Introduction
Unleashing the power of visual storytelling can be a game-changer for any brand, big or small. From amplifying your brand's message to engaging your audience on a deeper level, the potential of video content is undeniable. In a world where consumers are inundated with information, how do you make your brand stand out? The answer lies in expertly crafted marketing video production services.
In this article, we delve into how epIQ Creative Group, a leading agency in the field, can help elevate your brand with tailor-made video content that captivates and converts. From understanding the power of visual storytelling in marketing to exploring the wide range of services offered by epIQ Creative Group, this guide will provide you with a comprehensive overview of marketing video production services and why they are essential in today's digital age.
Whether you're a marketing professional in an association, nonprofit, or small business, stay tuned to discover how epIQ Creative Group can help transform your brand's narrative and engage your audience more effectively.
The Power of Visual Storytelling in Marketing
The art of storytelling has been central to human communication since the dawn of time. Today, in the digital age, visual storytelling, and particularly video marketing, has emerged as a vital tool in brand promotion and marketing strategy.
The Role of Video in Modern Marketing
In this era of information overload, capturing the attention of your audience is no small feat. But here's the good news: video marketing can be your secret weapon to cut through the noise.
Video content is more engaging, more memorable, and more popular among consumers than any other type of content. The reasons are simple. Videos are entertaining, easy to digest, and provide a break from the massive text-based content available online. Today, videos are ubiquitous, popping up on social media feeds, websites, and email marketing campaigns. As a result, video marketing has become a popular way to reach audiences, with platforms such as YouTube housing over 2.6 billion active users.
The Impact of Video on Brand Perception
There's more to video marketing than just reach and engagement. Videos can profoundly impact how people perceive your brand. They allow you to convey your brand's unique story, showcasing what sets you apart from the competition and building a powerful brand identity.
More importantly, videos enable you to connect with your viewers on an emotional level. They can show the human side of your business, creating a sense of trust and fostering a stronger relationship between your brand and your audience. People are more likely to buy from a company they know and trust, and videos are an excellent way to build that trust.
The Benefits of Video for SEO
Beyond brand perception and engagement, video offers another significant benefit: Search Engine Optimization (SEO). Google loves videos. Adding video content to your website can dramatically improve your search engine ranking, increase conversions, and drive more traffic to your site.
Moreover, video transcripts make your content accessible to a larger audience and provide more indexable page content for search bots, improving your website's SEO.
Remember, though, that your video titles must be fully optimized to help with SEO. They should include keywords related to your video's content and grab the attention of viewers, without resorting to clickbait tactics.
In a nutshell, video marketing is not just a trend, it's a powerful marketing tool that can enhance your brand's online presence, engage your audience, and drive business growth. Whether you're looking to increase brand awareness, drive website traffic, or generate leads, video content can help you achieve these goals.
But creating a successful marketing video requires expertise, creativity and strategic thinking. The right partner can help you navigate this process seamlessly. That's where epIQ Creative Group comes in. Stay tuned as we delve into our marketing video production services and how they can elevate your brand.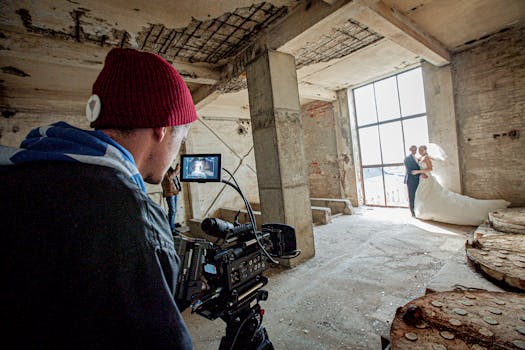 Why Choose epIQ Creative Group for Your Marketing Video Production Needs
Making the right choice for your marketing video production services is crucial to the success of your brand. You want a partner who not only understands your vision but also has the expertise to bring it to life. Here's why you should consider partnering with epIQ Creative Group.
Our Expertise in Video Production
With over a decade of experience under our belt, epIQ Creative Group has honed its video production skills to perfection. Our team of creative artists and experienced marketers is passionate about everything around video. We have partnered with companies across a broad spectrum of industries, creating videos for various marketing purposes. Our extensive portfolio reflects our team's talent and passion for the medium, ensuring that when it comes to quality and expertise, we stand out in the field.
Our Unique Approach to Storytelling
At epIQ Creative Group, we believe in the power of storytelling. We strive to connect your business with your audience through effective content that leaves a mark. To achieve this, we bring your message to life with compelling animations and unique pieces that are fully tailored to your brand's image and needs. Our goal is to create memorable pieces that effectively capture the attention of your audience and stimulate their imagination, ultimately enhancing your brand perception.
Our Comprehensive Range of Services
We offer a comprehensive range of video production services, from script writing and storyboarding to on-location and in-studio video production, post-production editing, 2D and 3D animation creation, social media video production, promotional video production, product demo video production, and even video testimonials and interviews. This means that whatever your video needs, we've got you covered.
Aside from our top-notch video production services, we also offer our Quantum Circle™ program. This premium content marketing membership provides a community for professionals to network, share knowledge, and gain business intelligence through premium content. We take a community-first approach, creating content marketing assets for our members while providing them with a private community to interact and grow professionally. This unique offering provides immediate value to our members, making premium marketing services affordable and accessible.
In conclusion, choosing epIQ Creative Group for your marketing video production services means choosing a partner who is committed to your success. Our expertise, unique approach to storytelling, wide range of services, and innovative programs like the Quantum Circle™ all contribute to making us a formidable player in the video marketing industry. Partner with us today and let's elevate your brand together.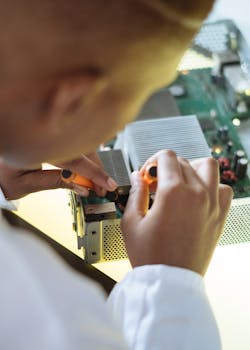 Our Marketing Video Production Services
At epIQ Creative Group, we offer a myriad of marketing video production services tailored to your specific needs. Whether it's amplifying your brand, showcasing your products, or capturing the glowing reviews of satisfied customers, our expert team has got you covered.
Script Writing and Storyboarding
Every great video starts with a compelling story. Our seasoned script writers collaborate with you to nail down the specific angle, messaging, and goal of your video. Once the script is approved, we create a detailed visual outline, complete with scene-by-scene storyboards, character illustrations, and animations that bring your story to life.
On-Location and In-Studio Video Production
Whether you need a shoot at your location or prefer an in-house production, we have the capability and flexibility to accommodate your needs. Our professional videography team boasts the latest in HD and 4K cameras, lighting, and audio equipment. Plus, we can incorporate relevant stock footage and B-roll to ensure high-quality results while staying within your budget.
Post-Production and Editing
The magic really happens in the editing room. Our team of experienced editors takes the raw footage and transforms it into a powerful narrative that resonates with your audience. We work meticulously to craft a seamless flow, striking visual effects, and crisp audio quality, ensuring that your message hits the mark.
2D and 3D Animation Creation
Our animators harness the power of 2D and 3D animation technology to create engaging videos that capture and hold the attention of your audience. From animated logos that reflect your brand's identity to complex motion graphics that explain intricate concepts, we've got the skills to create animations that intrigue and inform.
Social Media Video Production
In the fast-paced world of social media, a snappy, attention-grabbing video is crucial. We work with our social media strategists to create short, engaging videos that are sure to be liked and shared, helping you connect with your audience on a more personal level.
Promotional Video Production
Our promotional videos humanize your company and highlight its culture, revealing your values and how they align with your customers' goals. We script and produce corporate promotional videos that show your employees engaged in their work, with their customers, and in their communities.
Product Demo Video Production
Showcase the value of your products and services with a captivating product demo video. From simple screencasts to in-studio product close-ups, we create demos that help potential clients envision themselves using your products, driving interest in your brand and value proposition.
Video Testimonials and Interviews
There's nothing quite like a heartfelt testimonial from a satisfied customer to build trust and prove your value. We conduct on-site interviews, film your products and solutions at work, and weave everything into a moving testimonial that will change minds and close deals.
With our comprehensive suite of marketing video production services, we empower you to leverage the power of visual storytelling to elevate your brand.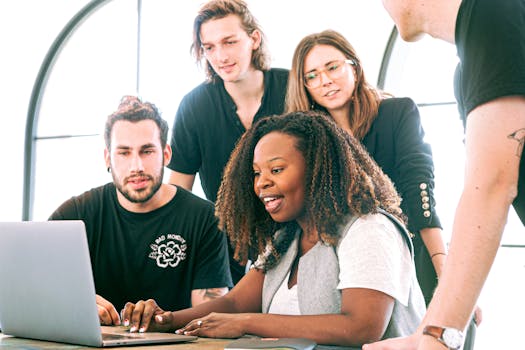 How We Incorporate Video into Your Overall Marketing Strategy
At epIQ Creative Group, we don't just create engaging video content for your brand. We also ensure that it is strategically integrated into your overall marketing plan to maximize its reach and impact. This holistic approach allows us to create a synergy between your video content and other marketing initiatives, ensuring that they complement and reinforce each other.
Video SEO Strategies
In the digital era, visibility is key. Our team is skilled in optimizing your video titles and creating video transcripts to improve search engine rankings. The secret sauce lies in the strategic use of keywords related to your video's content in the titles and transcripts, making your content more accessible and indexable by search bots. This results in higher rankings on search engine results, meaning more eyes on your brand and increased traffic to your website.
Video for Social Media Marketing
Social media platforms are a hotbed for video content. We help you leverage the power of platforms like YouTube, LinkedIn, Instagram, and Twitter to reach a broader audience. Our content creators and social media strategists work together to build your follower base, maximize the reach of your content, and encourage users to engage with your videos. The result? Increased brand awareness and a thriving online community around your brand.
Video for Email Marketing
Despite the limitations of embedding videos directly into emails, we've found creative ways to incorporate video into your email marketing campaigns. Whether it's GIFs, clickable "watch" buttons, video stills, or hyperlinks to target video pages, we ensure video plays an integral role in your email marketing strategy. This approach adds dynamism and value to your emails, making them more engaging for your audience.
Turning Session Videos into Sneak-Peak Content
Have you ever considered the goldmine of content that lies in your session videos? We help you repurpose these videos into bite-sized sneak-peak content, offering your audience a taste of what you offer and leaving them hungry for more. From editing the videos to distributing and promoting them across various channels, we handle the entire process for you. This not only gives your session videos a second life but also creates additional content to keep your audience engaged.
By strategically integrating videos into your overall marketing strategy, we help you amplify your brand message, engage your audience, and drive business growth. At epIQ Creative Group, we believe in the power of video, and we're here to help you unleash it.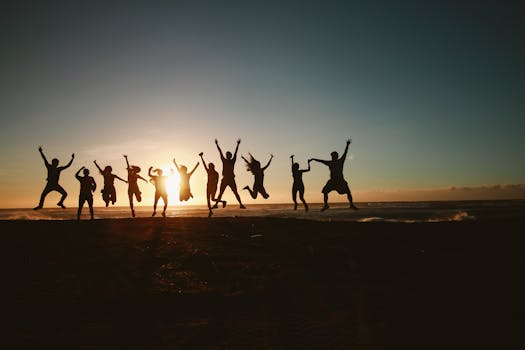 Client Testimonials
Success Stories from Our Clients
There's no better measure of success for us than the success of our clients. We have been privileged to work with a diverse range of businesses, helping them unlock the power of visual storytelling through our expert marketing video production services. The positive impact of our work can be seen in the testimonials and success stories from our clients.
For example, The TM Group praised the comprehensive team of experts they gained access to through working with us, and noted the impressive results from their content campaigns with us. FromYouFlowers expressed pride in seeing their brand, message, and content brought to life through our video production services, and Shibumi attributed their professional presentation outcome to the hard work of our team.
These stories reflect the dedication, expertise, and creativity we bring to every project, and the results we're capable of delivering for our clients.
How Our Services Have Elevated Brands
Our marketing video production services are not just about creating visually appealing videos; they are about elevating your brand. With our video production services, we've helped brands showcase their unique values, engage their audience, and ultimately grow their business.
We've created powerful promotional videos that humanize companies and highlight their culture, product demos that clearly communicate the value of products and services, and social media videos that capture attention and encourage likes and shares.
We've also produced video testimonials and interviews, providing a powerful way for satisfied customers to vouch for a company's quality. Furthermore, our animated logos and persona development videos have helped brands establish a stronger identity and better understand their customer base.
Through these services, we've helped brands like Microsoft Bing, Hawaiian Airlines, and Venafi create successful marketing campaigns that not only boost brand awareness but also drive customer engagement and conversions.
In short, at epIQ Creative Group, we don't just create videos—we create success stories.
Conclusion
The Future of Video in Marketing
As we gaze into the crystal ball of the marketing world, one thing is clear: video is not just a passing trend, but a dominant force that continues to shape the landscape of digital marketing. In fact, epIQ Creative Group's research shows that brands using video marketing enjoy significantly higher engagement and conversion rates. As the demand for more personalized and interactive content grows, video's role in marketing is set to become even more paramount.
In an era where consumers' attention spans are continually shrinking, video's ability to convey complex messages quickly and engagingly sets it apart from other mediums. Furthermore, the rise of social media platforms and the integration of video content into SEO strategies demonstrate that video is not just the future, but the present of marketing.
Why epIQ Creative Group is Your Ideal Partner for Marketing Video Production Services
Choosing a partner for your marketing video production services is a decision that should not be taken lightly. After all, you're entrusting your brand's story and vision to this team. You need a partner who not only understands the power of visual storytelling but can skillfully wield it to elevate your brand. That's where epIQ Creative Group comes in.
At epIQ Creative Group, we have a proven track record of creating not just videos, but successful stories. Our team of dedicated professionals brings a diverse range of skills and experiences to the table, ensuring that each video we produce is customized to suit your brand and marketing objectives. Moreover, our proprietary systems have a proven track record, with clients experiencing 2x to 5x growth within 90 days.
We're not just another digital marketing agency; we're your partner in success. Our innovative approach, dedication, and transparency guarantee not just growth, but unparalleled success for your business. With our flexibility and cost-effectiveness, as well as our comprehensive range of services, we're confident that we can deliver the results you're looking for.
In conclusion, as the landscape of digital marketing continues to shift towards video, it's critical to have a partner who can navigate these changes and propel your brand to new heights. epIQ Creative Group is that partner, ready to unleash the power of visual storytelling and elevate your brand with expert marketing video production services.